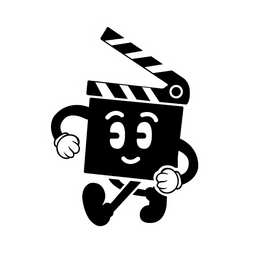 Struggling to Make Clips From Your Videos?
Meet Content Clips.
Transforming Your Videos Into Fresh And Engaging Pieces Of Content Is What We Do Best
No contracts • Cancel Anytime
No Video Editing Skills Needed
Proven Clip System
Two-Step Process
Customized For You
High-Converting Headlines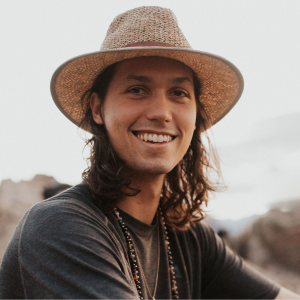 Growth On-Demand
Podcasters and Business Owners Love Using Content Clips
See For Yourself...
Lori Lang
Verified Content Clips Client
"My favorite part of using Content Clips is the simplicity of use. All we have to do is share video files and put them in order of priority. After that, we end up with high-quality videos that would have taken our team hours to prepare--and we don't have extra hours to spare. It's a fabulous service!"
Miles Hanson
Verified Content Clips Client
"My favorite part of Content Clips is the consistency. The time that is freed up for me allows us to stay consistent with posting clips and engaging on social instead of digging for hours to create the clips."
Megan Gersch
Verified Content Clips Client
"I love how Content Clips takes care of everything for you - from creating the captions on your videos to adding an end card. They do such an amazing job of grabbing engaging parts of the podcast and edit it for short form video with attention to detail."
So, Why Clips?
Let's face it – having videos and not turning them into clips is like having all the ingredients to make a meal but never cooking it.That's where Content Clips comes in.Content Clips is how you can "bring your video to life" and get people to enjoy watching your videos, share them and help spread the word about your podcast or business.
Clips Are The Secret To Your Online Success
It's the difference between getting being where 4.74 billion daily active social media users spend their time, or not!
Without Clips
No Visibility

No Audience

Confusing Traffic Process

Stress
With Clips
Stream Of Viewers

Simple Audience Growth

Traffic Galore

Opposite of Stress
Do You Like Feeling The Opposite Of Stress?
Then Get Started With Content Clips Today!
No contracts • Cancel Anytime
Content Clips "Highlight" Your Best Moments For You!
We're the fastest and easiest way to take your long form videos, find the best moments or parts of it, and turn it into powerful clips that grab viewers' attention.
If you've ever seen repurposed clips on sites like Facebook, Google, YouTube, and Instagram or TikTok...chances are – if they know what they are doing – the video you watched was probably one of our clips!
And guess what? Most of our clients come from Content Clips. (Yep, they really do work!)
But That's Not All Content Clips Does...
Content Clips Edits, Writes Copy And Optimizes Your Video For Maximum Engagement.
All Without You Having To Do Anything!
Content Clips Is...
Your Video Editor
Sifting through hours of footage making clips used to be a grind. What normally takes forever to create now can be handed off and done in no time!
With Content Clips, you can...
Experience precisely edited parts that make you look great, which means a whole lot more time to focus on more important things.

Fully customizable designs, made to fit your brand.

Easy-to-use system ready for you to plug in your content and flip the switch.
Content Clips Replaces:
Hiring a fancy video editor.

Asking your social media staff to become video editors.

Filming content just for social media.
Content Clips Is...
Your Copywriter
If you are repurposing video content for social media, you'll want to make sure to hook your viewer with engaging headlines.
With Content Clips, you can...
Target your ideal audience using their language.

Maximize your clips retention with expert written headlines.

Relax knowing that every single video gets 50-200 possible headlines, with only the best option being used!
Content Clips Replaces:
Hiring an expensive copywriter for your social media.

Asking your social media staff to become copywriters on top of becoming video editors.
Content Clips Is...
Your Growth Hacker
If you already have videos whether it's from a podcast or workshop, you'll want a smooth and speedy clip process.
With Content Clips, you can...
Easily stand out online and start attracting more viewers for your videos.

Never worry about posting consistently engaging content that grows your business or podcast.

Experience premium support so your clips are done right the first time.
Content Clips Replaces:
Expensive marketing consultants who tell you what to do but don't do it for you.

Overwhelm for yourself or team trying to get every single task done.

Wondering if you're "doing it right".
Try Content Clips Today And Witness The Awesomeness For Yourself
No contracts • Cancel Anytime
Frequently Asked Questions
© 2023 Content Clips LLC. All rights reserved.
Tell us about yourself
Please take a moment to fill out the information below to get the ball rolling. From there, we'll be in touch regarding next steps and guide you through the rest!
© 2023 Content Clips LLC. All rights reserved.